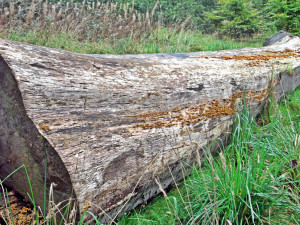 We've all heard the news by now: Ancestry.com is retiring Family Tree Maker (FTM) after 26 years, at least 6 different owners, and 22 major versions for Windows (plus 4 for Mac). No, the sky isn't falling. This is a business decision on Ancestry's part, and in the long run, I think it will be a win-win situation for both Ancestry and genealogists. Let's face it: FTM has travelled a rocky road since the major update in 2008, and then again in 2012 when they added the TreeSync feature. TreeSync was in fact the only reason I stuck with FTM, despite the bugs and constant crashes until it finally stabilized with version 3 for Mac. I've read with envy the glowing reviews for some of the Windows apps like RootsMagic and Family Historian, but using Windows apps on a Mac is just not convenient, ideal, or Mac-like. And besides, while some of them can sync with FamilySearch.org or MyHeritage.com, they can't sync with Ancestry.com. Up until now.

In a recent blog post, Ancestry stated, "We are exploring possible relationships with other desktop software solutions that would make it possible for their products to integrate with Ancestry." This makes perfect sense. What better way to get a hold of the family trees of thousands of RootsMagic, Family Tree Builder, and Legacy Family Tree users? And get new subscribers? Without the overhead of continuing to develop a problematic software application? Let other companies bear those costs!
A few readers have asked what we plan to use. Ben already switched a while back to using Family Historian (FH) in VirtualBox on a Mac. While FH has many advantages, especially for Windows users, running a virtual machine on a Mac is not a viable option for users who don't have the resources in RAM or disk space or don't want to deal with the inconvenience (like me). Apps that can run using Wine-like software such as the free Wineskin Winery or the commercial app CrossOver are a little more viable, since they require fewer system resources but can be fiddly to set up unless they are bundled with CrossOver by the developer, which is what RootsMagic and Family Tree Builder have done. The user experience is decidedly un-Mac-like, however, which stands to reason, since they're Windows apps in a Mac wrapper. By the way, Wine, which means "Wine Is Not an Emulator", is a compatibility layer software application that enables some Windows apps to run on Unix-like operating systems, such as Linux and OS X.
I have not yet decided what I will migrate my desktop family tree to. Since the ability to sync with Ancestry is an important criterion for me, I'm going to wait and see which desktop apps end up with this feature. Other criteria important to me include: ease of use, stability (no crashes or major bugs), compliance with the GEDCOM 5.5.1 de facto standard, robust search/filter and replace; ability to include jpg, pdf, doc, html, and txt files; data validation tools (including standard place names), maps, source and citation management tools, robust charts and reports, and integrated web search. Your criteria may vary.
Since we have a year to continue using FTM with Ancestry, I'm going to take the time to clean up my tree to prepare it for GEDCOM export and explore available desktop genealogy apps for the Mac. I'll focus on native Mac apps and those Windows apps that have been bundled with CrossOver for ease of installation and use. In the next few articles, I'll detail my experiences, starting with cleaning up an FTM tree so that it's more GEDCOM compliant. This will help prevent data from getting lost in the migration to a new app, or even directly to the cloud, for those who want to get off the desktop app upgrade treadmill altogether.
If you're an FTM user, what desktop app (Windows or Mac) do you plan to switch to and why?
Update 3 Mar 2016: Now that FTM has been given a new lease on life, please see my post, "Should You Stick With Family Tree Maker?"
The Family Tree Maker Alternatives Series