FamilySearch International released their indexing application for iPhone and iPad. It had formerly been PC only software. It's called FamilySearch Index and is a free download from the App Store.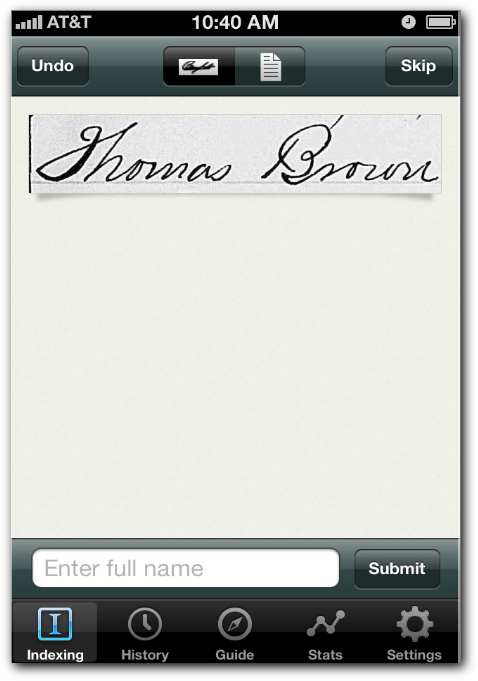 With this app you can contribute your spare moments to the global effort to index genealogy records by transcribing "image snippets." It's fun too! The app tracks your submissions, skipped snippets, and matches.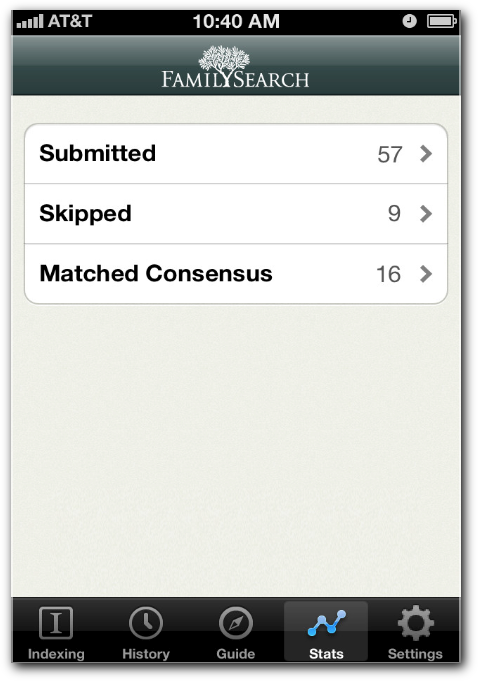 Indexed records become available on FamilySearch.org. Your efforts add to the more than 2.5 billion freely searchable names in their database.
After the rather one-sided terms a user must agree to, the app displays a guide containing instructions for performing transcriptions. The guide remains available for reference on the app's navigation bar.
The primary function of the software is to display an "image snippet" of a name, date, place-name or other information for you to transcribe. The whole image from which the snippet is taken can be viewed to aid the transcription.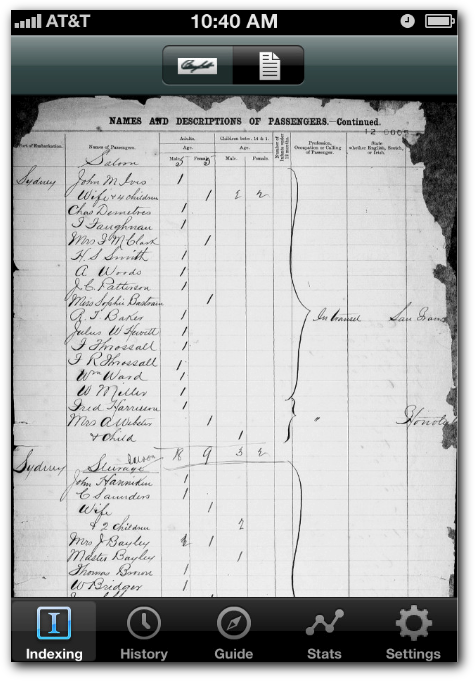 You enter the transcription and press the submit button. Naturally, you con zoom in and out to get a better look at the image.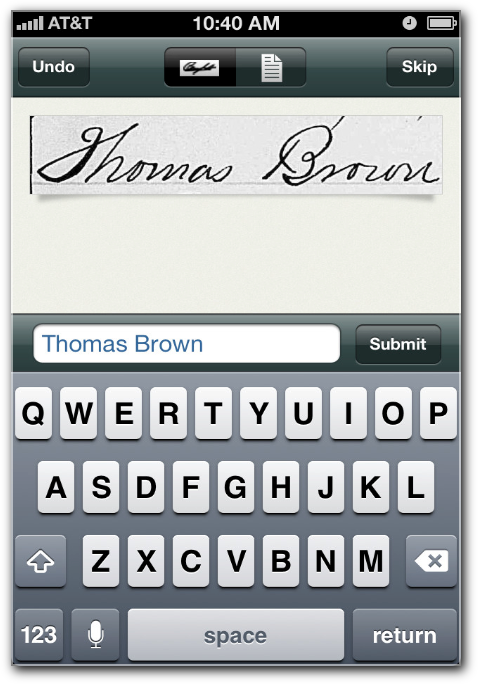 FamilySearch collects multiple transcriptions of each snippet and uses consensus to determine correct transcriptions. When your transcription matches the consensus your match statistic increases. There was a note in the app description warning that statistics aren't synchronized with the PC program. So if you do any indexing there too, don't expect the numbers to combine for now.
You can also view your history. I'm not sure why that's provided as you can't change your transcription.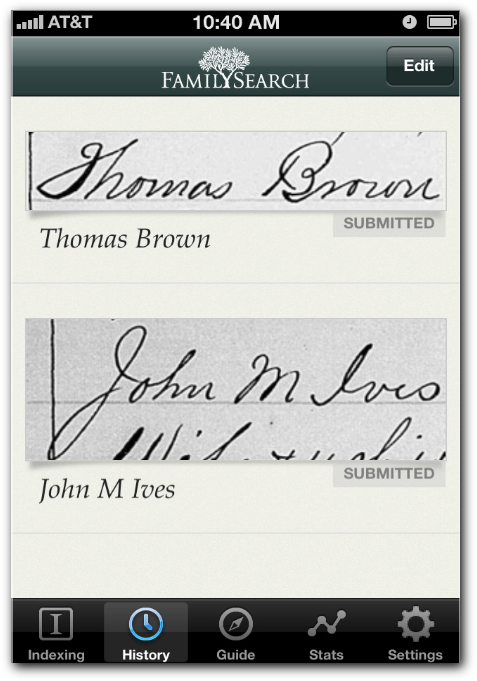 Go get the app then try it out. Then you'll be ready to contribute to the indexing project next time you're waiting in line.